For the last two weeks I've been unable to focus on anything that doesn't involve unpacking shipping boxes or drilling holes straight into a drywall stud, swearing at myself for being a frail shadow of a man, then drilling another hole 3/4" away from the first one, and sending a large chunk of plaster spilling to the floor, all in the interest of installing a tie rack.
But sometimes it's important to take a moment, if only to point out a peculiarity in the universe. I haven't seen the film Brokeback Mountain yet, though I long to. (Oh, how I long to.) And I'm pretty sure they've been marketing it honestly, as "City Slickers for Gaylords." It looks like a very beautiful movie, in any case, and everything I've read about it supports this belief. (The NY Times ate it up, and Honcho gave it "4 and 1/2 Unironic Mustaches.")
And that's why it's frustrating when, even a movie like Brokeback Mountain, which has no chance of really gaining "blockbuster" status, still tries—very cynically—to grab an extra piece of the audience demographic pie. Check out this advertising I saw for Brokeback Mountain on "Ain't It Cool News", a hardcore movie geek web site: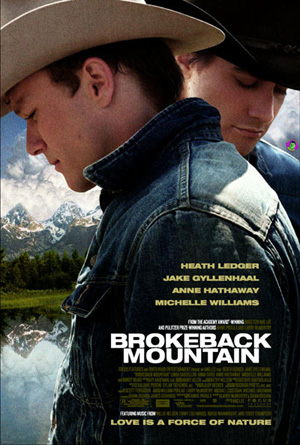 See anything weird in there? Well look more closely: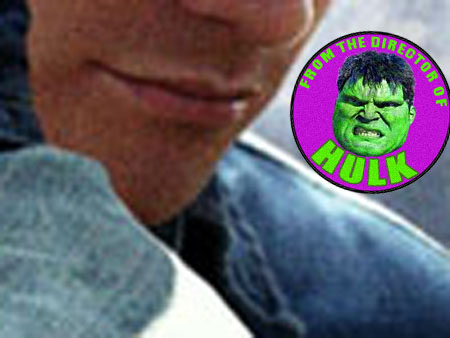 For shame!
Oh, and this: If you happen to be unemployed, or work the night shift at a morgue, and are looking for a decent way to fill up an hour in your afternoon, I'll be hosting a showcase for the Aspen Comedy Festival at 3pm today. Here are the details:
OFF THE WEB
a showcase for the U.S. Comedy Arts Festival in Aspen
Thursday, December 15th, at 3pm
at the People's Improv Theater
154 West 29th St. (b/w 6th & 7th Aves.)
RESERVATIONS: 212.563 7488